Some pictures from Melksham Station
---
About the Melksham Rail User Group
Formerly the Melksham Rail Development Group
Founded 1995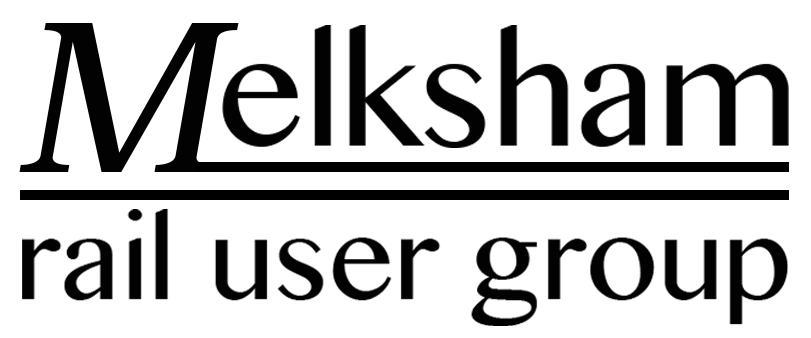 News and Upcoming ....

Melksham Summer & Autumn Train Timetable now available in the Town Hall, Library and Tourist Information Centre. Or Download from www.mrug.org.uk/Summer2019brochure.pdf

Saturday 22nd June 13:00-16:00 - Melksham Rail User Group has a stand at Shaw fete. Do call by and say hello. Shaw playing field, Beeches Green, Shaw, Melksham.


Wednesday 24th July - next meeting of Melksham Rail User Group. 19:30, Town Hall, all welcome - see [here]. Please come along and make your inputs heard

Tribute to class 153 trains - the single carriages which provided the vital stepping stone from no useful service to what we now have, 2013-2018 on the line, now retiring from GWR

New "Great West Way Discover" tickets launched - travel as much as you like on selected routes, two of the tickets include Melksham - great for a Staycation or for visitors to the UK who are staying with you for a while. There are now 10 different rangers and rovers that include Melksham - see [here] for a list including maps and prices.


---
---
---